Northwest Coalition for Roadway Safety Contacts
Contact Photo

Coalition for Roadway Safety
Contact Info
3602 North Belt Highway
St. Joseph, MO 64506
Phone: 888-275-6636
Contact Photo
Chance Gallagher
Title
Northwest Region Chair
Contact Photo

Jenna Keyes
Title
Communication Manager
Department
Northwest District
Image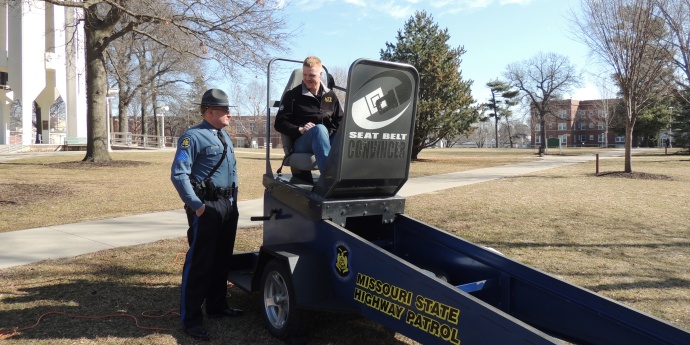 About NWMCRS
The Northwest Missouri Coalition for Roadway Safety (NWMCRS) is a partnership of safety advocates who have banded together to attack the problem of traffic crashes and deaths to make Northwest Missouri Roadways safer. 
Membership in the Coalition is open to any person or organization in the 20 counites of Northwest Missouri wishing to participate in developing and implementing traffic safety strategies. Meeting are help bi-monthly across the district with both in-person and virtual options. 
Our Goals: 
Expand and strengthen partnerships 
Use resources efficiently  
Coordinate multidisciplinary initiatives
Target high-risk popluations
Northwest Coalition for Roadway Safety News
St. Joseph, Mo. – Over the last several years, agencies and organizations across Northwest Missouri have received funding for programs aimed at reducing injuries and fatalities on our roadways. With preliminary reports showing 49 fatalities within...

ST. JOSEPH, Mo. – The Northwest Missouri Coalition for Roadway Safety (NWMCRS) finds itself in a unique position: it has money to give away. NWMCRS is opening a second round of grant applications to help agencies and organizations across Northwest...
Northwest Region Resources
Reservable Resources

NWMCRS resources available for traffic safety community programs or events. Please utilize the form to the right to request a resource reservation. 
Image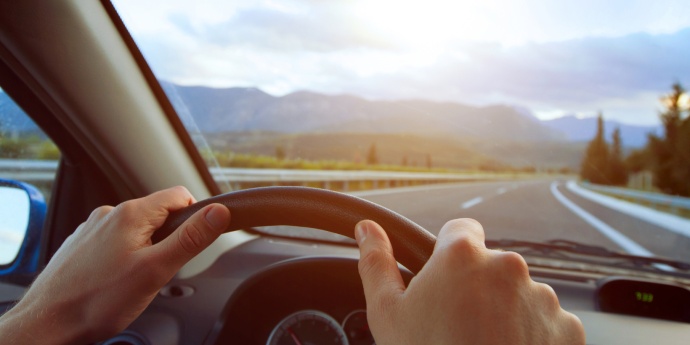 NWMCRS Grant
The NWMCRS grant process is available to organizations, schools and agencies who are looking for assistance funding highway safety and traffic programs and projects. 
CLOSED: The next grant application opportunity is expected for Fall 2023.
Grant specifications: 
Image
Community Outreach Funding
In an effort to assist local organizations, schools, agencies with smaller highway and traffic safety outreach that may arise throughout the year, the NWMCRS has developed the Community Outreach Funding program. 
CLOSED: Community Outreach Funding is CLOSED. The next application opportunity is expected to open fall of 2023.
Program specifications: 
Funding is limited and provided on a first-come basis.

Funding requests must be for physical items with the total cost equaling no more than $2,000. 

We encourage anyone seeking more funding, or a non-physical item cost to go through our annual Traffic and Road.

Funding request must address at least one of the emphasis areas identified in the Show-Me Zero strategic highway safety plan. These include occupant protection, distracted driving, speed and aggressive driving and impaired driving. More information can be found at:

https://www.savemolives.com/mcrs/show-me-zero

.

May 31, 2023 is the last date to request funds.
Helpful Links & Resources
NWMCRS Executive Committee: 
Chair: Chance Gallagher - St. Joseph MPO 
Co-chair: Jenna Keyes - MoDOT 
Secretary: Trevor Tutt - Mo-Kan Regional Council
Subcommittee Chairs: 
Occupant Protection Subcommittee:
Angela Reynolds - St. Joseph Youth Alliance 
Amanda Cullen - NWMSU Police Department
Distracted Driving Subcommittee: 
 Chris McBane - St. Joseph Police Department
Paula Robbins - Putnam County Health Department  
Impaired Driving Subcommittee: 
Tom Zeigler - Missouri State Highway Patrol 
Larry Stobbs - Buchanan County Sheriff's Department 
Speed and Aggressive Driving: 
Larry Fish - Clinton County Sheriff's Department  
Trenny Wilson - MWSU Police Department 
Interested in joining? Fill out the form below for more information!