DISTRACTED DRIVING SHATTERS LIVES.
The month of April has been deemed National Distracted Driving Awareness Month.  Focusing on the road and the task of driving is priority one when behind the wheel.  Your life, the lives of those in your vehicle and around you, depend on it.  Buckle Up Phone Down - every trip, every time, everyone!  
Stats & Facts
Of 2019-2021 crashes involved some form of distracted driving.
Fine if you get caught texting while driving for drivers 21 and younger.
The amount of time texting drivers spend with their eyes off the road.
Of teen drivers say they text while driving.
The Last Text
Texting PSA 
Image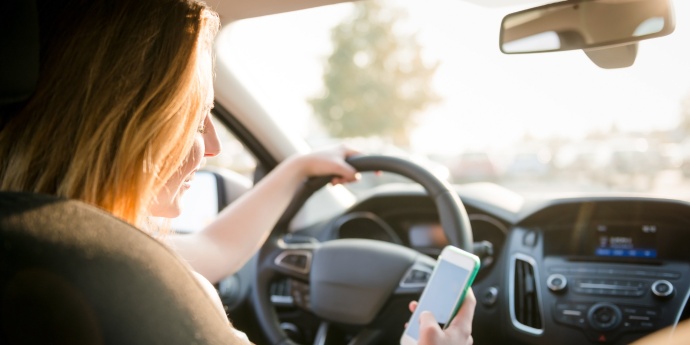 Distracted Driving Note
Distracted driving includes anything that distracts you from driving, including texting, eating, talking, changing the radio, and more.
According to NHTSA, a crash on a road with a speed limit of 65 mph or greater is more than twice as likely to result in a fatality than a crash on a road with a speed limit of 45 or 50 mph and nearly five times as likely as a crash on a road with a...
It's important to raise awareness of the dangers to pedestrians, and provides leadership, expertise, and resources to Missourians to reduce deaths and injuries in these crashes.